Automatic Identification System (AIS) is designed for improving safety and efficiency of navigation in the open sea and coastal waters through the automatic exchange of navigational, statistic and voyage information between the ships and coastal stations.
M3 AIS transponder – ClassA
The Transas M-3 AIS transceiver is fully integrated Class A product which offers exceptional performance, usability and reliability with plug and play compatibility with most display (ECDIS & Plotters) and sensor systems. The M-3 Class A is fully IMO compliant and certified for worldwide use by SOLAS vessels and compliant and certified with relevant EU Inland waterway regulations for vessels operating on regulated Inland waterways.
M4 AIS transciever – ClassB
The Transas M4-B AIS transceiver is fully integrated Class B product which is certified and approved to IMO regulations for worldwide use. The M4-B is a high performance and ruggedized (IPx7 waterproof) professional standard Class B designed to provide reliable service in the even the harshest of environments. The Transas M4-B incorporates a wide variety of features including plug and play compatibility with most display systems and an integrated button which allows you to stop transmitting.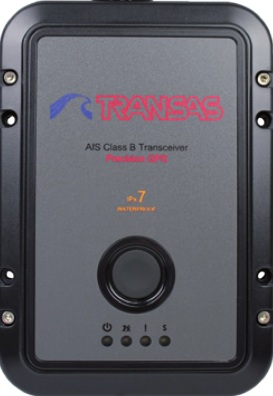 T-55 AIS - ClassC
With the Transas T-55 AIS you can display any AIS equipped vessel within VHF range on any type of AIS adapted display system. Information transmitted from vessels fitted with AIS Transponders includes name, call sign, position, heading, speed, destination, type and size of vessel. The Transas T-55 AIS is compatible with any chart/ECS and radar system capable of accepting standard NMEA 0183 AIS sentences. The installation is quick and simple, requiring only the connection to a VHF antenna, GPS antenna and computer (PC). Transas T-55 AIS is the perfect complement to a radar and has an international standardized interface to Transas Electronic Chart System
(ECS) or Navi-Radar 4000 (Chart Radar).
Transas T-55 AIS gives you an accurate position via the built in GPS. It will provide a collision avoidance tool and also make it possible to see behind islands and bends as well as to identify Aids to Navigation devices like buoys and lighthouses. It will be a complement to your navigation during darkness and low visibility.